| | |
| --- | --- |
| PORKANDCORN: A Man & His Duck Explore South America | |
Ride Tales
An easy way to post your ride reports, whether it's a weekend ride or around the world. Please make the first words of the title WHERE the ride is. See the announcement in the forum for details on posting. Please do NOT just post a link to your site. For a link, see Get a Link.
| | |
| --- | --- |
| | |

22 Jan 2013
Registered Users

HUBB regular

Join Date: Dec 2011

Location: Portland, Oregon

Posts: 59
mendoza, argentina to buenos aires, argentina
---
yesterday, i felt free. i'm not sure what impact this trip is having or supposed to be having on me. but yesterday, i felt free.
ruta 7, argentina
by
porkandcorn
, on Flickr
from mendoza to buenos aires is a 15 hour drive. on a triumph tiger 800xc, it's a 12 hour blast at nearly 100 miles an hour (sorry mom, it had to be done). hay no policia on ruta 7, the straight-as-an-arrow shot of pavement across the continent. the roads are nearly perfect, and having felt a bit trapped out on the coast waiting to get moving, i had 'heavy wrist'. there was just enough traffic to make it fun, kicking down into 5th, 4th gears at time to tear past a semi or a slow car. i'd get waves, thumbs-up, and honks as i zipped by. not a lot of fast motorcycles in the central plains of argentina, so people would catch up to me at a gas station, want to take my picture, and talk about the bike.
ruta 7, argentina
by
porkandcorn
, on Flickr
blasting through the flat landscape of soy and corn fields peppered with cows, many times it felt like a homecoming for this iowa boy. there were several times where i forgot where i was, relapsing to some earlier time in my life driving from iowa city to des moines on iowa's interstate 80, coming back from visiting friends at the university of iowa... or visiting my sister heading south on I-35 to kansas city. and then i would awakened from the illusion by a strange vehicle, or come into a police checkpoint, and realize - holy shit - i'm riding across south america on my way to
buenos aires
!!!
ruta 7, argentina
by
porkandcorn
, on Flickr
people warned me that the ride would be tedious and boring, but i loved every damn inch of it. after some pink floyd (
atom heart mother
), and some leonard cohen (
songs from a room
), i put on a greg brown album (
further in
), which is for me the quintessential iowa album and reminds me of many things. i was brought to tears, and had to pull over to clear my eyes. i took a panorama shot on that stop. i was ear to ear smiles.
ruta 7, argentina
by
porkandcorn
, on Flickr
i arrived into buenos aires out-skirts just as the sun was setting. the city is huge and on the interstate to city center was about a hour. the freeway were empty for some reason, and i throttled on, getting very, very excited about riding into the famous place. the
garmin zumo navigator
made it stress-free and easy. i just follow the pink line on the screen while the nice british lady talks me in.
now it's morning, had a great sleep, and i'm heading out with a map to walk the city. tonight, i'm invited to a barbeque at the B&B that i'll be moving to tomorrow, and there's a half of a cow involved.


24 Jan 2013
Registered Users

HUBB regular

Join Date: Dec 2011

Location: Portland, Oregon

Posts: 59
buenos aires, argentina
---
buenos aires
is enormous. i spent the first day or two being rather overwhelmed. where and how do you begin to explore a city this size? well, much like i were in portland, oregon, i walk. you start from where you sleep, and you move in concentric circles of increasing diameter. it works.
avenida del libertador, buenos aires, argentina
by
porkandcorn
, on Flickr
i first stayed at the
querido b&b
, run by a brit and his brazilian wife. great place, beautiful building and location.
querido b&b, villa crespo, buenos aires, argentina
by
porkandcorn
, on Flickr
then i moved to the
abode b&b
run by a brit couple, david & zoe. the abode has parking for my bike, and an amazing rooftop patio where meals and parties are had, and where guests have 24 hours access. i like to make blog entries from up here.
abode b&b, palermo soho, buenos aires, argentina
by
porkandcorn
, on Flickr
godoy cruz and thames street, palermo soho, buenos aires, argentina
by
porkandcorn
, on Flickr
david, parilla king, abode b&b, palermo soho, buenos aires, argentina
by
porkandcorn
, on Flickr
today, i pulled the road cases off my bike and got lost in the chaotic traffic. there are lines in the road, but no one pays much attention to them. intersections without signals are a game of chicken at best. it's best just to go with the flow. driving here is more like dancing, or maybe chess. you feel the patterns, and you strike opportunistically when you need or want to advance. packs of motorcycles sometimes 50 strong ride the crest of the wave in front of traffic, often blasting through red lights, or at least predicting the greens. reds turn yellow, then green to give the stopped traffic a chance to get moving before opposing traffic starts. it's safest as a motorcyclist to stick with the pack. so that's what i did. i'm not pushing my luck, it would be just a matter of time before you are hit from behind, side-swiped, or something else. it requires your complete attention. and for that, i enjoyed it.
the city, at least in the neighborhoods i am in, is very safe. it's common for people to be out walking around from bar to bar well past 4am. so i've taken to walking around at night. when i walk during the day, i can sweat completely through a pair of pants or a shirt in 15 minutes. it's humid here, like summers in the midwestern u.s. that i not-so-fondly remember.
my sleep patterns have changed along with my eating patterns. people here (porteños), are opportunistic feeders and sleepers - you do these things when you can and they are available. again, i am just going with the flow. i seem to sleep 5 hours most nights, and have a 2 hour nap during the days while the heat is intense.
yesterday, i spent some time with a fellow motorcyclist (argentinian) named pablo. he's just finished riding the americas, and is planning to circumnavigate africa next year. he is a friend of another adv rider, david, i met in santiago. the motorcycle family continues to grow.
we met for lunch, but he got a call from his mechanic that sounded urgent so we went off in his sisters car to villa adelina, a neighborhood about 20 minutes northwest of the city.
we arrived at a non-descript residence, banged on the garage door, and his mechanic, dario opened up his shop. dario is a honda certified technician, and apparently quite sought after. pablo owns a honda transalp 700 with nearly 100,000 miles. he'd had an engine failure recently, and dario wanted to pull the engine apart while he was there. well, as you see, pablo's bike is dead. i don't know much about engines but i know enough to confirm this fact. one of the exhaust valve stems had separated from the cap, and caused a cataclysm of damage including a puncturing of the top of the cylinder head.
dario & pablo with dead honda transalp, buenos aires, argentina
by
porkandcorn
, on Flickr
dead honda transalp, buenos aires, argentina
by
porkandcorn
, on Flickr
dead honda transalp, buenos aires, argentina
by
porkandcorn
, on Flickr
dead honda transalp, buenos aires, argentina
by
porkandcorn
, on Flickr
i met up with pablo and some buddies for an "after-office" later last night around 9pm. why something that starts at 9pm and goes to 3am is called "after office" i still don't know. i know for a fact no one is working until 9pm around here. the club, madero rail, was located in porto madero, a neibgborhood about a 20 minute taxi ride ($60.00 pesos/$10.00 USD) to the southeast of my neighborhood, palermo soho.
at the club, i spent a few hours attempting to converse with people. i suppose the effort in español is appreciated, and i did repeat my common spiel several times - estoy montando mi moto alrededor de suramémica, etc (i'm riding my motorcycle around south america, etc, etc…) but after a while of only spanish, i seem to get very frustrated that i don't understand much of what is being said after the topic of conversation drifts into other areas. i find that after a while, my brain simply turns off and i go find a quiet corner to use my eyes.
tonight, i'm off to tango lessons at an off-the-beaten-path milonga run by a couple friends of the b&b i'm staying at. it's a place where the professional dancers go after they do their performances for the tourists in other places. i'm excited, but my tango skills are very limited. it's a challenging, and very subtle dance. i'll do my best.
avenida 9 de julio, buenos aires, argentina
by
porkandcorn
, on Flickr
puente de la mujer, porto madero, buenos aires, argentina
by
porkandcorn
, on Flickr


25 Jan 2013
Registered Users

HUBB regular

Join Date: Dec 2011

Location: Portland, Oregon

Posts: 59
fight at the milonga! - buenos aires, argentina
---
last night a fight broke out at the tango club. i had nothing to do with it.
i figured if there was one thing i was obliged to do while in buenos aires, it would be to head out to a
milonga
, or tango club. this is something that is quintessentially of buenos aires, and defines the experience of living in or visiting this place. when i first arrived, david and zoe arranged for a tango lesson on their balcony for myself and some guests. i met gustavo and jorgelina, a couple who teach. they invited me to the milonga where they have classes on thursday nights.
la catedral milonga, almagro, buenos aires, argentina
by
porkandcorn
, on Flickr
the club -
la catedral
- was a very friendly place. very casual and very approachable. it's a converted warehouse, with odd art hung on the walls. there is a 15 foot tall representation of a human heart hanging from the ceiling that glows red. it's off the beaten path, not like the tourist shows that most gringos see. these were real porteños out for a night of dancing with their friends and families.
i took the tango course with jorgelina. i have to say that i'm starting to understand
the dance
. i'd taken classes about 3 years ago in portland, but it never stuck. something about being here in BA is helping with the retention. i feel more responsible for what i'm being taught, out of respect for the culture and the strong tradition.
the lesson ended, and a live 4 piece band began to set up for the open dance that was about to begin. already, some pros were working the floor while the band prepped. there was an old man with a tall beautiful young woman. you could tell by the way he moved her around that he was respected on the dance floor. she was challenged by his skill, but she was also talented. i was transfixed on them, it was very relaxing to watch them move from my darkened seat against the wall, in the back.
la catedral milonga, almagro, buenos aires, argentina
by
porkandcorn
, on Flickr
the singer of the band was very attractive blonde women in a tight black dress, probably in her late twenties. she was a performer, probably from the gringo tango circuit - maybe on an off night at la cathedral. but her voice was incredible and the band was amazing.
there was a table of spanish-speaking tourists in front of me. between songs, people would applaud and pound on the tables in respect. a gentleman in front of me said something that caught the singer's ear between songs. i think he was just trying to get into the spirit, but she didn't like the sound of it. she walked away from the microphone and over to his table. she looked him in the eye while everyone in the club looked on. she said something, that probably was not very nice. the table of tourists, men and women in their 30s, were shocked. the singer walked back to the microphone like nothing had happened. she's the brooding, self-tortured artist type - the kind that burn out quick in life. if i were to guess, i'd say she was high on something by the way she moved around between songs.
a few songs passed, and the table in front of me and people around them were talking about what happened. i was still watching the dancers, they moved beautifully. i lost track of the gentlemen who'd been confronted by the singer.
then after the next song, there was a commotion out in the hallway near the bathroom. there were men chasing other men, moving back and forth. i saw punches being thrown. i saw them go to the ground i think. another man came out to the dancefloor from that area and yelled something, likely "hey get in here these guys are fighting." the confronted tourists then walks across the dancefloor back to his table after a couple of minutes of turned heads and gasps. he's dripping blood from his nose as he walks back to his seat. he begins to yell, something about he going to get the police... this is all in spanish and i'm trying to piece it all together.
la catedral milonga, almagro, buenos aires, argentina
by
porkandcorn
, on Flickr
the bombshell singer runs across the dance floor, half restrained by the bass player following behind her. she hurls a few choice insults i don't understand, but they are beautifully spoken, with as much talent as her singing. i was fascinated. i hear the verb "matar" (to kill). she clearly wasn't a very happy girl. she's lead away. the bloody guy gets up and walks out, presumably to get the police. the dj puts some music on and after a few seconds, there are 2, 3, 5 couples on the dance floor, trying to get on with their night.
la catedral milonga, almagro, buenos aires, argentina
by
porkandcorn
, on Flickr
i couldn't have been happier with that milonga, as it was extremely entertaining and an experience i will never forget. maybe it will help set the tango that i learned into my memory? if you are in BA, check this place out. it's not a seedy place, it was just a weird night.

Currently Active Users Viewing This Thread: 1

(0 Registered Users and/or Members and 1 guests)
Posting Rules

You may not post new threads

You may not post replies

You may not post attachments

You may not edit your posts

---

HTML code is Off

---
NEW! HU 2015 Motorcycle Adventure Travel Calendar is now available! Get your copy now for some terrific travel inspiration!
HUGE, 11.5 x 16.5 inches, beautifully printed in Germany on top quality stock! Photos are the winning images from over 600 entries in the 9th Annual HU Photo Contest!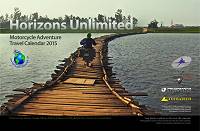 "The calendar is magnificent!"
"I just wanted to say how much I'm loving the new, larger calendar!"
We share the profit with the winning photographers. YOU could be in the HU Calendar too - enter here!
Next HU Events
NEW!

USA Virginia: Apr 9-12, 2015
Take 40% off Road Heroes Part 1 until October 31 only!
Road Heroes features tales of adventure, joy and sheer terror by veteran travellers Peter and Kay Forwood (193 countries two-up on a Harley); Dr. Greg Frazier (5 times RTW); Tiffany Coates (RTW solo female); and Rene Cormier (University of Gravel Roads).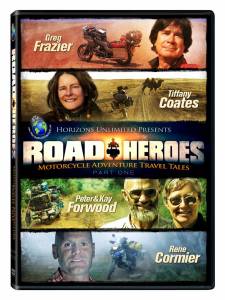 "Inspiring and hilarious!"
"I loved watching this DVD!"
"Lots of amazing stories and even more amazing photographs, it's great fun and very inspirational."
"Wonderful entertainment!"
Check it out at the HU Store! Remember to use Coupon Code 'HEROES' on your order when you checkout.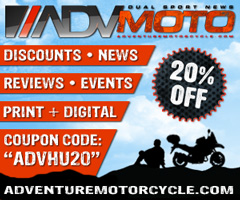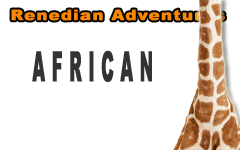 What others say about HU...
"I just wanted to say thanks for doing this and sharing so much with the rest of us." Dave, USA
"Your website is a mecca of valuable information and the DVD series is informative, entertaining, and inspiring! The new look of the website is very impressive, updated and catchy. Thank you so very much!" Jennifer, Canada
"...Great site. Keep up the good work." Murray and Carmen, Australia
"We just finished a 7 month 22,000+ mile scouting trip from Alaska to the bottom of Chile and I can't tell you how many times we referred to your site for help. From how to adjust your valves, to where to stay in the back country of Peru. Horizons Unlimited was a key player in our success. Motorcycle enthusiasts from around the world are in debt to your services." Alaska Riders

10th Annual HU Travellers Photo Contest is on now! This is an opportunity for YOU to show us your best photos and win prizes!
NEW! HU 2014 Adventure Travel T-shirts! are now available in several colors! Be the first kid on your block to have them! New lower prices on synths!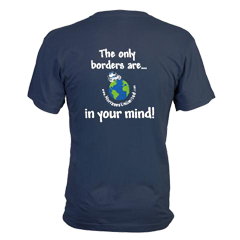 Check out the new Gildan Performance cotton-feel t-shirt - 100% poly, feels like soft cotton!

What turns you on to motorcycle travel?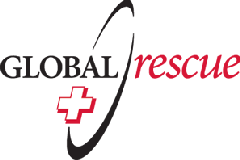 Global Rescue is the premier provider of medical, security and evacuation services worldwide and is the only company that will come to you, wherever you are, and evacuate you to your home hospital of choice. Additionally, Global Rescue places no restrictions on country of citizenship - all nationalities are eligible to sign-up!
New to Horizons Unlimited?
New to motorcycle travelling? New to the HU site? Confused? Too many options? It's really very simple - just 4 easy steps!
Horizons Unlimited was founded in 1997 by Grant and Susan Johnson following their journey around the world on a BMW R80 G/S motorcycle.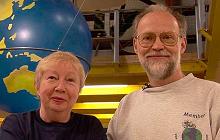 Read more about Grant & Susan's story
Membership - help keep us going!
Horizons Unlimited is not a big multi-national company, just two people who love motorcycle travel and have grown what started as a hobby in 1997 into a full time job (usually 8-10 hours per day and 7 days a week) and a labour of love. To keep it going and a roof over our heads, we run events (22 this year!); we sell inspirational and informative DVDs; we have a few selected advertisers; and we make a small amount from memberships.
You don't have to be a Member to come to an HU meeting, access the website, the HUBB or to receive the e-zine. What you get for your membership contribution is our sincere gratitude, good karma and knowing that you're helping to keep the motorcycle travel dream alive. Contributing Members and Gold Members do get additional features on the HUBB. Here's a list of all the Member benefits on the HUBB.
Books & DVDs

All the best travel books and videos listed and often reviewed on HU's famous Books page. Check it out and get great travel books from all over the world.

MC Air Shipping, (uncrated) USA / Canada / Europe and other areas. Be sure to say "Horizons Unlimited" to get your $25 discount on Shipping!
Insurance - see: For foreigners traveling in US and Canada and for Americans and Canadians traveling in other countries, then mail it to MC Express and get your HU $15 discount!
All times are GMT +1. The time now is
03:57
.