| | |
| --- | --- |
| 16 countries, 1 bike to expand healthcare access to the Bottom of the Pyramid | |
Make a Difference
Have you 'made a difference' while travelling, by fundraising or donating time and energy to a worthwhile cause such as wildlife conservation or tsunami reconstruction efforts? Tell us how you did it, what the experience was like, and how others can help. Are you a non-profit organisation or individual who knows of an opportunity for travellers to help out in a less developed country? Tell us about it and provide contact details here.



31 May 2006
Gold Member, Contributing Vendor

Veteran HUBBer

Join Date: May 2006

Location: Managua, Nicaragua

Posts: 180
16 countries, 1 bike to expand healthcare access to the Bottom of the Pyramid
---
This is not a story of heroic acts, but a story of personal struggles to fulfill a dream. This is the story of a young man that decided to abandon it all and decided to follow his heart, to ride his BMW and to live a dream.
My dream was to explore the Latin America on a motorcycle and develop a deep understanding of the healthcare systems of the region. I want to use this experience to set up an organization that would increase healthcare access to those the needed the most – the poor.
The Rider
I was born in 1980 in Florence, Italy - the birth place of the Renaissance. At the age of four I moved with my family to Nicaragua, a country that was undergoing the Sandinista revolution.
For the next few years we traveled and lived between Italy and Nicaragua. It was then that I developed my love for traveling and different cultures. Most importantly it helped me to see the injustice and struggle that poor people face.
At the age of 13 I started illegally riding my sister's scooter around the narrow streets of Florence. The next year I made the Italian National Rowing team. The following years were filled with Italian Championships, numerous national and regional races, wining important international races and participating in the World Rowing Championship.
I gave up rowing to dedicate more time to my studies. In 2002 I graduated cum laude and several honors with a bachelor of science in chemistry and a minor in mathematics. Then I pursued a master's degree in business and biotechnology, which allowed me to secure a job after graduation and become a published author in the scientific journal,
Nature
.
At the age of 24 I started working for a pharmaceutical consulting company. I had a big office overlooking the Pacific Ocean in Orange County, California working for Fortune 100 clients.
Two years later, all that would change and I would find myself negotiating room rates in run-down hotels or trying to find a safe place to pitch my tent with no income and debt collectors calling me. Along the way I found amazing people that made all the sacrifices worthwhile.
The Concept
The idea of the trip took shape in college after coming across the book
The Motorcycle Diaries of Ernesto Che Guevara
. His story combined my passion for healthcare, traveling and motorcycles.
The idea would ferment in the back of my head for five years. Finally, I was able to finance a used 2005 F650GS Dakar. I knew that would be the motorcycle that would take me around Latin America, but I didn't know when the trip would happen.
Since I had little experience riding a big motorcycle on dirt I signed up for a three-day off-road riding course. During the course, I met four riders planning to ride from Alaska to Argentina the following year. It felt like destiny to meet these riders who had plans to ride in the exact place I wanted to go. At the end of the course I returned to work and I asked my boss if it was possible a four months unpaid leave to join the other riders. They thought I was crazy, but they liked the idea. Unfortunately a few months later the four riders all backed out - the trip was postponed!
At first I felt disappointed, then sadness that I wouldn't do the trip and then I got angry that everything was postponed. The anger turned into courage and I decided to go alone. This time it would be my ride, a solo adventure, a journey for healthcare access!
Healthcare Needs
Since the day I realized that I would travel alone I started researching the healthcare situation in Latin America. I found was nothing new to me but provided hard numbers of the current situation. Studies conducted by the Pan American Health Organization (PAHO) and World Health Organization have shown that in Latin America between 20% and 77% of the general population does not have access to medical care, and that on average 78% do not have any form of health insurance. In global terms, around 30% of the total population of Latin America and the Caribbean (166 million people) is partially or totally excluded from access to health goods and services.
The goal was to better understand the current barriers to access across Latin America and to analyze the array of public, private and social sector solutions both in Latin America and other developing nations that can best address the problem. Based on this analysis, a business plan would be produced that incorporates the best innovations from different initiatives to outline the model for a self-sustaining organization that distributes product to the rural and neglected areas. The ultimate goal would be to establish a multinational organization that expands healthcare access to those who need it the most - the poor.
Preparations
The longest trip I had ever done on a two-wheeled vehicle was a few years earlier when I borrowed my friend's 150cc scooter and I spent a week traveling around Tuscany with my girlfriend at the time. All we had was two back packs, some money and a bottle of water. I knew that I would need a lot more than that to travel around Latin America but I had no idea what.
The biggest challenge was that I had no money saved up for the trip and only eight months to find it. Early on I realized that the trip would last until the money ran out and throughout the trip I would have to continuously find additional funding. I started learning about programming and set up an online journal that I would use to raise money. I applied for new credit cards and applied for a loan.
I purchased a Garmin GPS with WorldMap and I started mapping out a possible route that would cross all the countries. The route was not based on travel guides but a route that avoided major cities and would allow me to see rural communities where I was hoping to find the greatest healthcare needs.
I stated researching motorcyclist travel blogs and reading books of motorcycle travelers. I made a list of all the things I thought I needed and discussed it with other motorcyclists. Everyone had different theories on what is needed and what is not and what you should do. Then there were so many brands for the same product all claiming to be the best on the market, each with unique features. Researching the gear to take on this trip turned out to be more complicated than I had ever though.
Planning the healthcare research, meeting with old professors and talking with other researchers, reviewing published literature and contacting healthcare organizations was tedious and time consuming. When I had a rough research plan and a rough route I realized that to accomplish all my goals would require at least two years on the road and more money than I could ever find. Everyone recommended that I should depart at a later date, organized my self better and save more money.
In February I put my work resignation for August. When June was around the corner I pulled the trigger, I received the new credit cards and used them to purchase all the gear that I had researched. I didn't have cash so I decided to sell everything that could not fit on the motorcycle. At the beginning of July, three weeks before departure the bank turned me down on the loan.
By then, I had received most of my gear and I decided to do one last a weekend ride into Mexico to test the new gear, get used to driving with a fully loaded bike and get an idea of what military checkpoints and border crossings would be like. My first trip to Mexico turned out to be a disaster and probably one of the scariest in my life. My front tire blew up going approximately 80 mph, I lost control of the bike, ended up on the opposite lane and I crashed hard. I was sure I had broken bones and the bike was destroyed. The trip to Latin America would be postponed indefinitely. Fate wanted it differently, and there was only damage to the panniers and a couple of scratches to the bike.
On my return to the United States three days later, everyone recommended that I cancel the trip or at least postpone it until I could find someone to ride with me otherwise I would kill myself. One week before departure, and after several presentations, I got a loan that would get me started on the journey.
---
Last edited by SalCar; 15 Mar 2007 at

21:08

.


17 Aug 2006
Gold Member, Contributing Vendor

Veteran HUBBer

Join Date: May 2006

Location: Managua, Nicaragua

Posts: 180
I left California the first week of August. I went from Los Angeles to Tucson; an 800-mile ride across the dessert that lasted 12 hours. After riding in 110F (42C) temperatures, I opened my hydration lotion and I found it completely decomposed. It had turned from a bright white lotion to a pale yellow liquid. This was my first-hand experience on how a healthcare product went bad due to inappropriate storage.
After a bit of research I found out that the supply cold chains in most Latin American countries are in an advanced state of decay. Old, kerosene-powered refrigerators experience frequent downtimes due to lack of fuel and spare parts, new refrigerators experience frequent down time due to power shortages and inappropriate transport containers can expose goods to wide variations in temperature. As a result, temperature-sensitive healthcare products become spoiled, severely hampering efforts to fight infectious disease that are a persistent problem. The healthcare researched started right away and much to my surprise, most problems were obvious.
When I finally crossed into Mexico I felt like a fish out of water. It felt awkward not having a place to call home, not having a bed to go back to, not having job to worry about. The everyday worries were gone and replaced by new ones. The main worry now was to stay alive. The road from Hermosillo to Creel gave a clear picture of what I was getting myself into. In my journal, I wrote "The ride was like driving in video game avoiding all kinds of animals: donkeys, cows, deer, snakes, squirrels, dogs, pigs, chickens etc. I was riding in a zoo. In addition, I had to avoid upcoming trucks in my lane in curves! Avoid rocks that had fallen on the road plus numerous pot holes that could have easily busted a shock." The only difference from a video game to reality was that "game over" meant being dead.
Riding south I crossed many little towns which where very fun to ride around. The roads were not clearly labeled and I ended up going the wrong way several times. I drove through streets that were closed to the traffic. One time I passed a tope (speed bump) and soon realize that it was not a tope. It was a road block to stop vehicles from entering the pedestrian market. I ended up riding through the market with everyone looking at me like a dumb foreigner or smiling at the big motorcycle. I soon realized that traveling with a fully-loaded motorcycle allowed me to get into pedestrian areas, skip traffic lines, go against traffic in one way streets and get escorted by police motorcyclist to my hotel among other things.
Riding the motorcycle gives many privileges, but those come with a price. I crossed into Mexico during the rainy season. It rained on me almost every day. One of the worst day was when I rode through Zinapecuaro in Michoacan. It began raining when I got on the bike in the morning, and it only stopped for a few minutes here and there. Due to the rain the streets started to flood and the flood covered the pot holes. The bike and I got covered in mud. Also, my helmet got covered with dirty water and I had to stop several times to clean it. Every time I stopped there was a car splashing me with water and soon after there was a dog that decided to chase me. It seems that Mexican dogs come out when it rains. Going through the flooded streets was an adventure; I never knew when I would hit a pothole. The whole trip got more complicated because there was construction in two cities that I went through and there where no signs indicating how to go around. I got lost several times and had to ask my way around.
It is hard to ask directions when the map and GPS are both wrong. On one ride, the map didn't have enough detail, the GPS was not showing the roads, the map and GPS had different names for the closed by cities than the actual ones. There were some new roads that didn't show up in either map or GPS and you had to follow the road signs to go west when you needed to go east. It was a mess and I got lost several times either when it was raining or when the traffic was super slow and I got all wet in sweat. On top of that, different people gave me different directions.
Mexico was 'more' than I have ever expected in particular because of the people. Many times I found someone who took me into their house. For example, one time I reached Seyba Playa which is outside of the City of Campeche. I rode across the Malecon, the main road in front of the ocean, without seeing any hotel. Almost reaching the end I saw a humble man seating under the tree. I asked him for hotels and camping. He said there where two hotels in town and that there was a beach where one could camp. The beach was open to the public and was not a designed camping area thus not 100% secure. After a couple of questions he told me that he was a fisherman and asked me if I would accept his invitation to go to his house to eat fish. My first impression was negative: yeah right go to your house and rob me. I realized that I was in a small town between gas and toll roads, and I had already spent $25 - almost my daily budget. So, I accepted the invitation. The man lived with his parents which made me feel more secure. We sat down to talk and minutes later his mother came out with a delicious fish and he went out to the store to get me a cold soda. When I was almost done eating that fish, she asked me if I would like to try another type of fish. I accepted since that day I had only eaten a small pastry in the morning.
While talking I found out that Juan Carlos the fisherman had just got married and was building a small mud shack on the outskirts of the small town. He told me that it didn't have electricity but I was welcomed to camp there and take a shower in his parents' house. I asked the same question a hundred times – is it safe? He assured me that it was safe but if I didn't want I could stay at the hotel in town with was approximately $15. After debating, I decided to take the risk. He paid one of those motorcycle cabs to get there faster since it was getting dark. I rolled into this barrio with very poor people. Coming with the loaded bike which looks huge compared to the ones in town was a big attraction for the neighbors. It was a big attention-grabber,and attention was the last thing I wanted in this that part of town. I set up my tent inside the shack, tried to hide the motorcycle behind the shack and I went to bed with my knife next to me. The neighborhood was poor and I had gotten too much attention coming into the shack. I couldn't fall asleep because I was worrying about what to do if someone came in to rob me. Then is started raining heavily with lots of thunder. No robber would go out with those conditions, and I felt asleep. Like Juan Carlos, I met wealthier individuals and motorcyclists that took me into their homes provided a comfortable and invited me to the best restaurants in town.
Mexico is probably one of Latin America countries where you see the most pharmacies in the streets. There are two franchise pharmacies almost everywhere. They are Farmacias del Ahorro and Farmacias Similares. They both claim that you can save up to 75% by buying your products there. However, almost every pharmacy on the streets boost up that they have the cheapest product. Not the most efficient, not the safest product, but their pharmacies have the cheapest products. What I found interesting is that many physicians are skeptical of the quality of the products sold by Farmacias Similares, which is the largest franchise in Mexico. Some argue that while saying Farmacias Similares claim to help the poor they have very defined criteria on where the pharmacy must be opened. They are not opened in the areas where medicines are needed the most, but where the pharamacy has the highest chance to succeed and studies now have shown the bigger purchaser is the middle class. In addition, their service model which includes an in-hosue physician prescribing their products might lead patients to buy a product that is not necessarily the best one for their condition.
I left Mexico after three weeks feeling that I needed to spend a lot more time there. It is definitely a country I'll revisit!
---
Last edited by SalCar; 15 Mar 2007 at

21:10

.


15 Mar 2007
Gold Member, Contributing Vendor

Veteran HUBBer

Join Date: May 2006

Location: Managua, Nicaragua

Posts: 180
I have edited the thread. In Brasil heading to Paraguay this weekend.

Currently Active Users Viewing This Thread: 1

(0 Registered Users and/or Members and 1 guests)
Posting Rules

You may not post new threads

You may not post replies

You may not post attachments

You may not edit your posts

---

HTML code is Off

---
NEW! HU 2015 Motorcycle Adventure Travel Calendar is now available! Get your copy now for some terrific travel inspiration!
HUGE, 11.5 x 16.5 inches, beautifully printed in Germany on top quality stock! Photos are the winning images from over 600 entries in the 9th Annual HU Photo Contest!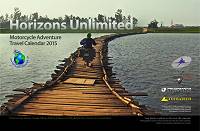 "The calendar is magnificent!"
"I just wanted to say how much I'm loving the new, larger calendar!"
We share the profit with the winning photographers. YOU could be in the HU Calendar too - enter here!
Next HU Events
NEW!

USA Virginia: Apr 9-12, 2015
Canada West: Aug 20-23, 2015
USA California: Sep 24-27, 2015
Aus Queensland: Sep 24-27, 2015
USA North Carolina: Oct 8-11, 2015
Aus Perth: Oct 9-11, 2015
Take 40% off Road Heroes Part 1 until October 31 only!
Road Heroes features tales of adventure, joy and sheer terror by veteran travellers Peter and Kay Forwood (193 countries two-up on a Harley); Dr. Greg Frazier (5 times RTW); Tiffany Coates (RTW solo female); and Rene Cormier (University of Gravel Roads).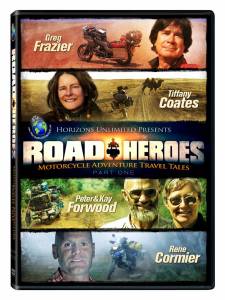 "Inspiring and hilarious!"
"I loved watching this DVD!"
"Lots of amazing stories and even more amazing photographs, it's great fun and very inspirational."
"Wonderful entertainment!"
Check it out at the HU Store! Remember to use Coupon Code 'HEROES' on your order when you checkout.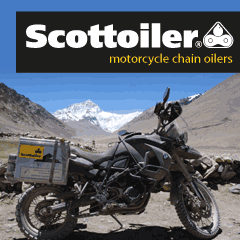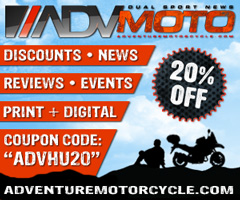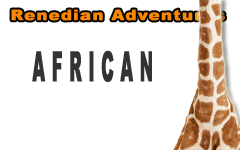 What others say about HU...
"I just wanted to say thanks for doing this and sharing so much with the rest of us." Dave, USA
"Your website is a mecca of valuable information and the DVD series is informative, entertaining, and inspiring! The new look of the website is very impressive, updated and catchy. Thank you so very much!" Jennifer, Canada
"...Great site. Keep up the good work." Murray and Carmen, Australia
"We just finished a 7 month 22,000+ mile scouting trip from Alaska to the bottom of Chile and I can't tell you how many times we referred to your site for help. From how to adjust your valves, to where to stay in the back country of Peru. Horizons Unlimited was a key player in our success. Motorcycle enthusiasts from around the world are in debt to your services." Alaska Riders

10th Annual HU Travellers Photo Contest is on now! This is an opportunity for YOU to show us your best photos and win prizes!
NEW! HU 2014 Adventure Travel T-shirts! are now available in several colors! Be the first kid on your block to have them! New lower prices on synths!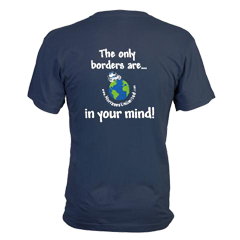 Check out the new Gildan Performance cotton-feel t-shirt - 100% poly, feels like soft cotton!

What turns you on to motorcycle travel?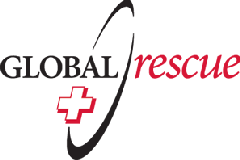 Global Rescue is the premier provider of medical, security and evacuation services worldwide and is the only company that will come to you, wherever you are, and evacuate you to your home hospital of choice. Additionally, Global Rescue places no restrictions on country of citizenship - all nationalities are eligible to sign-up!
New to Horizons Unlimited?
New to motorcycle travelling? New to the HU site? Confused? Too many options? It's really very simple - just 4 easy steps!
Horizons Unlimited was founded in 1997 by Grant and Susan Johnson following their journey around the world on a BMW R80 G/S motorcycle.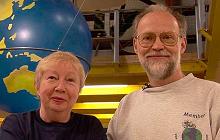 Read more about Grant & Susan's story
Membership - help keep us going!
Horizons Unlimited is not a big multi-national company, just two people who love motorcycle travel and have grown what started as a hobby in 1997 into a full time job (usually 8-10 hours per day and 7 days a week) and a labour of love. To keep it going and a roof over our heads, we run events (22 this year!); we sell inspirational and informative DVDs; we have a few selected advertisers; and we make a small amount from memberships.
You don't have to be a Member to come to an HU meeting, access the website, the HUBB or to receive the e-zine. What you get for your membership contribution is our sincere gratitude, good karma and knowing that you're helping to keep the motorcycle travel dream alive. Contributing Members and Gold Members do get additional features on the HUBB. Here's a list of all the Member benefits on the HUBB.
Books & DVDs

All the best travel books and videos listed and often reviewed on HU's famous Books page. Check it out and get great travel books from all over the world.

MC Air Shipping, (uncrated) USA / Canada / Europe and other areas. Be sure to say "Horizons Unlimited" to get your $25 discount on Shipping!
Insurance - see: For foreigners traveling in US and Canada and for Americans and Canadians traveling in other countries, then mail it to MC Express and get your HU $15 discount!
All times are GMT +1. The time now is
01:38
.