INDIAN MOTORCYCLE INTERNATIONAL SUPPLIERS DIRECTORY
($19.95 plus $5.00 S/H USA) ISBN 0-935151-21-4
A 200-page publication (including over 100 photographs and illustrations) for "Indian Motocycle" aficionados listing everything from where to purchase a fully restored "Indian Motocycle," manufacturers of new parts, films, accessories, to memorabilia and museums. The INDIAN MOTORCYCLE INTERNATIONAL SUPPLIERS DIRECTORY is more of a collectors handbook for Indian Motocycles and reflects worldwide research on where to find just about anything to do with "Indian Motocycles," not the "new" Indians, but the original models from the Wigwam in Springfield, Massachusetts. If you are a collector or just someone with an interest in the real "Indian Motocycles," this handbook needs to be on your shelf.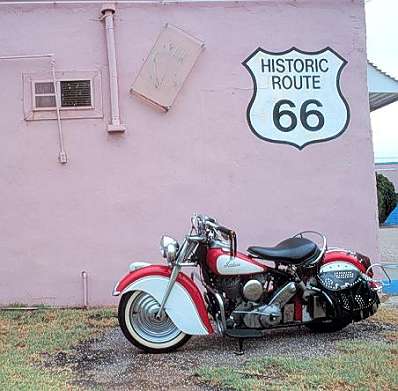 Frazier says of this publication: "I spent several years researching where to find parts for my Indian race bike and 1947 Chief. The Internet gave me some leads, but I soon came to learn that a lot of the sources for parts, basket cases or complete bikes had no interest in being part of the 'information highway' and therefore were well hidden around the world. We included in the handbook some of the original Indian factory publications, nearly 100 photographs and illustrations and some fun stories. If you are a fan of the real "Indian Motocycles," you should like this book."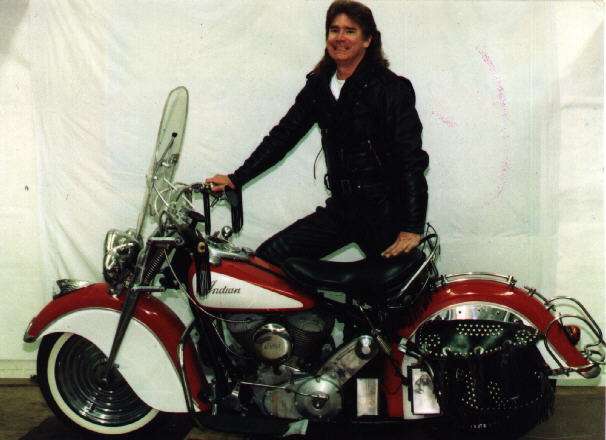 ($24.95 plus $5.00 S/H USA)
A 60-minute documentary collection of early motorcycling depicting the Iron Men and motorcycles of yesterday. The video includes rare museum footage from the United States, New Zealand, England and Germany where motorcycles of all makes and eras are displayed. Also included in VINTAGE IRON are vintage racing, antique restorations and some genuine old time riders. This documentary film is an adventure into the past that allows the viewer to enjoy some of the best motorcycles in the world. If you are an antique motorcycle buff, this film should be in your video library.
Dr. Frazier says of this production: "We had a chance to capture some motorcycling history during the production and editing of VINTAGE IRON. Some of the collections we filmed will never be together again. Too often we overlook the contributions made by historical motorcycles, their makers and the Iron Men who rode them as we view our modern day two-wheel machines. To see a Daimler replica or one of the magnificent Brough-Superiors is an experience many of us miss, as they are located at the opposite ends of the earth. I lean towards the Indians and Harleys, but this film is filled with nearly everything ever manufactured."
More books and videos:

Global Travel by Motorcycle - TWO WHEEL WANDERLUST, TRAVELING AROUND THE WORLD BY MOTORCYCLE, video

Alaska - ALASKA BY MOTORCYCLE, book, and MOTORCYCLING TO ALASKA, video

USA Best Motorcycling Roads - TEN BEST MOTORCYCLING ROADS IN USA, video

Europe - EUROPE BY MOTORCYCLE, "How to" book

Alps Best Motorcycling Roads - BEST MOTORCYCLING ROADS, video

South America and Central America - RIDING SOUTH, "How to" book

Mexico - MEXICO BY MOTORCYCLE, video

New Zealand - NEW ZEALAND BY MOTORCYCLE, book and video

Australia - MOTORCYCLING DOWN UNDER, video

Motorcycles and Freud - pop psychology book about Freudian analysis and motorcycles

Indian Motorcycles - World directory for Indian Motorcycle information

Antique Motorcycles - VINTAGE IRON, video documentary

Collector's Edition - book of collective ramblings