Newsletter
---
Important
: For more information on what
World Nomad's policies cover, read this Prices & Benefits page
for residents of various countries.
Grant says
: ALWAYS read the policy CAREFULLY to be SURE you are covered on your motorcycle, there are exceptions and variations depending on home country and where you're going and a whole lot of other things.
READ THE POLICY!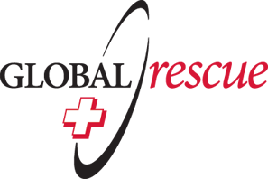 Global Rescue is the premier provider of medical, security and evacuation services worldwide and is the only company that will come to you, wherever you are, and evacuate you to your home hospital of choice. Additionally, Global Rescue places no restrictions on country of citizenship - all nationalities are eligible to sign-up!
Member login
Newsletter feedback...
"Just wanted to extend congratulations on the 100th edition of Horizons Unlimited e-zine. You've certainly played an important role in uniting the global community of adventure travelers and given them all a home away from home. Always an excellent read. Great job." John Campbell, Canadian Biker Magazine
"Another fine issue of the e-zine! I think I was one of the 170 subscribers to that first issue and I've loved every single one since. Thanks for the wonderful inspiration, ever since that BMW MOA National Rally in Missoula in 1998 Audrey and I have been absolutely captivated. Life changing? For sure!" Ekke, Canada
Are you an Overland Adventure Traveller?
Do