HU Travellers Meeting Australia Victoria 2014
Workshops and Educational Sessions
...because Horizons Unlimited meetings are about information, not just inspiration!
Facilities for a Fantastic Weekend!
The event is taking place at the Cavendish Recreation Reserve in Cavendish, Victoria.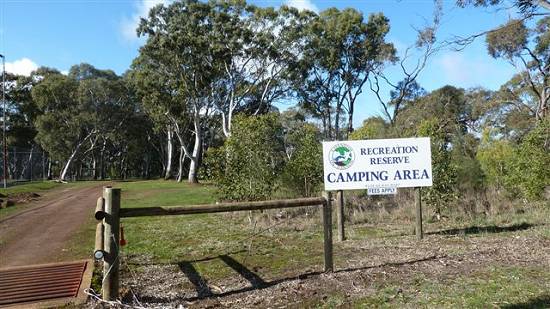 Camping
The camping area is a very large public camping ground with a limited number of powered sites. As you enter the camping area it is fairly level with the powered sites nearby. You can camp here or you can go over the cattle/sheep crossing and down the hill to a very picturesque area on the Wannon River and camp near the river (you may need mosquito nets).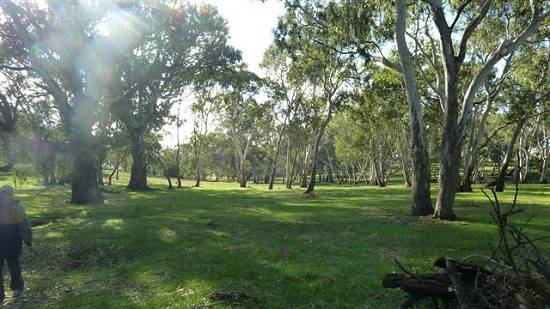 The showers/toilets are at the top near the Cavendish Football Club rooms which we will be using for the presentations, etc. Note - the mens shower/change room does not have individual cubicles.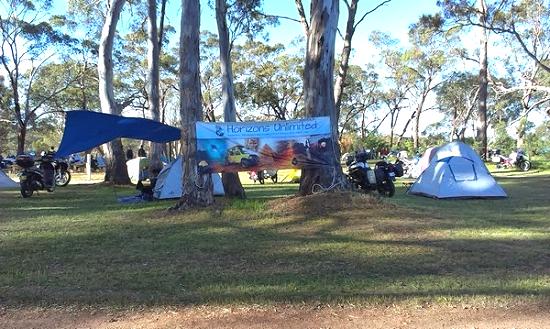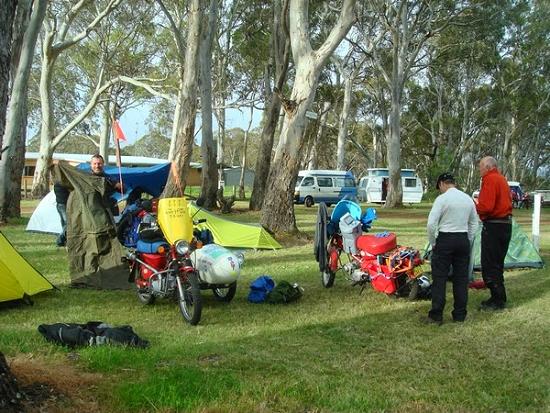 There is also a camp kitchen consisting of a covered area with a bbq and dish washing facilities.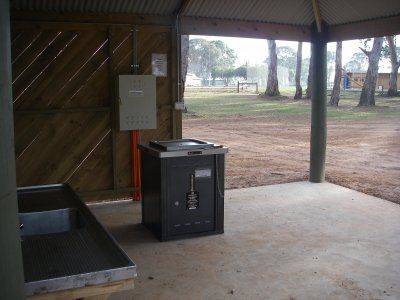 Camping fees ARE NOT included in your registration fee. Please pay the caretaker on arrival (currently $6 per person per night).
Per the Cavendish town website, the campground at Cavendish Recreation Reserve:
On the bank of the Wannon River
Powered Sites
Camp Kitchen
Hot Showers
Tennis Court
Children's Playground
Fishing
Pets Welcome
Groups Welcome
All money raised at the camp ground goes back into community facilities.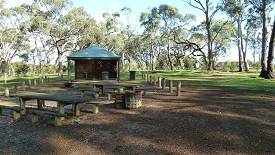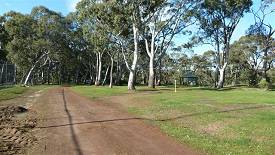 Food
Local service clubs and associations will cater at the Football Club rooms from Friday morning to Sunday midday; they will provide breakfast, lunch and tea and other light refreshments.
Friday night is self catering.
Saturday night will be a Social meal (at the Bunyip Hotel, short walk from the camping area). We are planning on booking the hotel out for the meal, so please indicate when booking whether you want to have a meal (it is a good quality pub meal and very good value).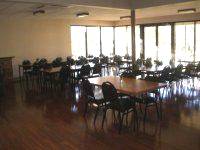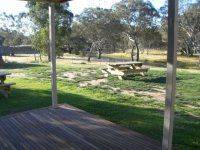 On Sunday morning a local farmer has volunteered to run a ride/tour through his property and this will cater for all bikes. A hearty breakfast will be included and the total cost $10.00.
---