HU Travellers Meeting Australia Victoria 2014
Horizons Unlimited Australia (VIC) Travellers Meeting
Friday Oct 24 - Sunday Oct 26, 2014 - Cavendish, Victoria
It's All About Overland Adventure
Whether you're a seasoned veteran with wisdom to share or a complete novice hungry for ideas and guidance, it doesn't matter if you ride a motorcycle, a bicycle, or drive an expedition vehicle...
Horizons Unlimited meetings are for everyone who dreams of adventure along the road less travelled.
Horizons Unlimited Victoria Event Schedule
The event is taking place from Friday, Oct 24 to Sunday, Oct 26, 2014.
As well as hearing inspiring stories of overlanding adventure from around the world, you'll get the low-down on preparing for your journey. Whatever your past experience or future plans may be, there's something for everyone.
Friday - Meet and greet. Registration opens 2:00 pm. Presentations starting at 6:30 pm. Lunch and Dinner will be available at the Football Club or self-cater.
Saturday - Presentations, demos, tech sessions, forums/discussions starting at 9:00 am until 9:00 pm. At the Football Club. Breakfast by Lions Club or self-cater. Lunch by Primary School or self-cater.
Saturday night - Social meal (at the Bunyip Hotel, short walk from the camping area). We are planning on booking the hotel out, so please indicate when checking in whether you want to have a meal (it is a good quality pub meal).
Sunday - Ride-outs - 2 to pick from if weather permits.
More detailed schedule will be available online a week before the event, and will be posted at the event. Note: Schedule is always subject to change!
Presenters at HU Victoria
2013

included...
| | |
| --- | --- |
| | Travelling in Turkey |
Inspired by Daniel Rintz (open-explorers) I quit my job, sold my belongings, saddled my motorbike and started travelling east. I traveled from Germany to Australia making friends all along the way. Now I am enjoying Australia while topping up my travel budget to continue traveling South America to Alaska in 2014.
Travelling in Turkey
Turkey is a country with many faces. That makes it so great to travel. Travelling in Turkey was one of my highlights. For people who are not planning the big RTW trip but want to go on a short adventure, I recommend Turkey. It offers so much in one country. The traditional eastern part is so different to the western part. It feels like two different countries in one. Turkey also offers so many sights that you actually do not have to travel more than 2 days to be at a new spot.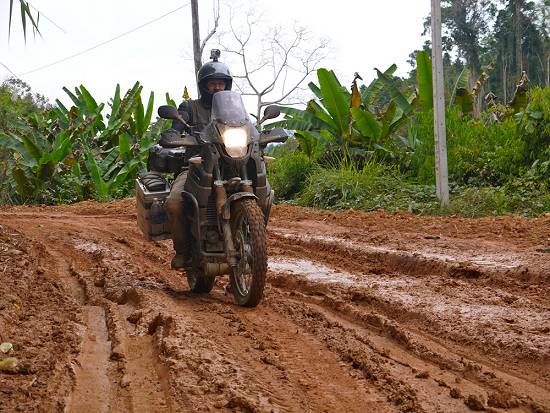 You are never alone...
"You never will travel alone" even if you start by yourself. Are you dreaming about an adventure travel but you are to afraid to start on your own? That was me, 2 years ago. Let me tell you my story...
A lot of people would like to go on adventure travels but don't do it because they haven't someone going with them and starting alone they are afraid of. So was I. But starting a travel alone has so many positives things to offer...
Rowan English

Melbourne to Kobe on 2 Wheels
A ride from Melbourne to Kobe, Japan, through East Timor, Indonesia, Malaysia, Thailand, Cambodia, Laos and China, via prosthetics schools.
"I wanted to do an 'epic' motorbike trip once my son had finished year 12 because he would be more independent and I would have more flexibility with my time. I have been lucky enough to travel to Japan each year for the last six years to teach undergraduate students and work with Clinical staff in prosthetics.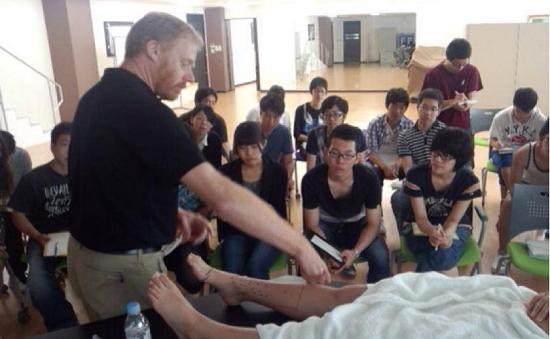 I decided to travel from Melbourne to Kobe overland as much as possible, combining my passion for travel, meeting people, motorbikes and my chosen profession of prosthetics and orthotics (P&O). After many years of dreaming and around two years of planning I set off with a mate, Bruce, and rode my motorbike from Melbourne, crossing from Darwin to Timor Leste, into Indonesia, Malaysia, Thailand, Cambodia, Laos, China and finishing in Japan."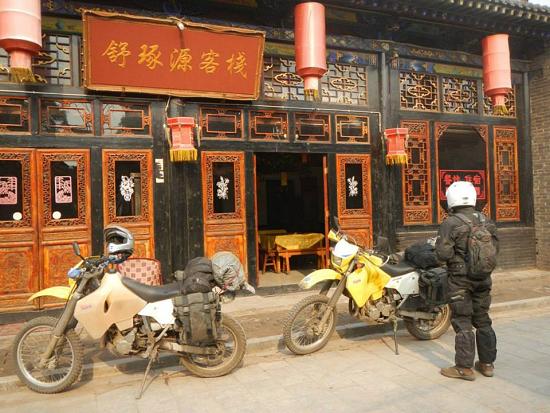 Rowan's passions are motorcycles, travel and prosthetics (artificial limbs). He is presently working as an academic and Head of the National Centre for Prosthetics & Orthotics and is interested in making a difference whilst travelling. He has travelled on all continents except South America and Antarctica. South America beckons.
| | |
| --- | --- |
| | Solo journey around the world. 3 years 130,000 kms 49 countries. |
Sherri Jo is originally from America, now a proud citizen of Australia with a goal to ride a motorcycle around the world! She had owned and ridden a Harley in the States, acted as a navigator and co pilot in light aircraft and sailed a yacht dodging pirates through the islands of the pacific – surely this was the next logical step...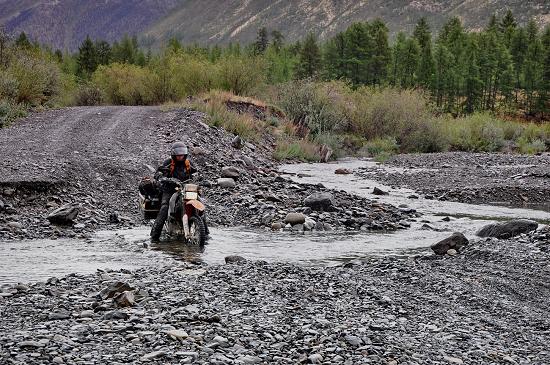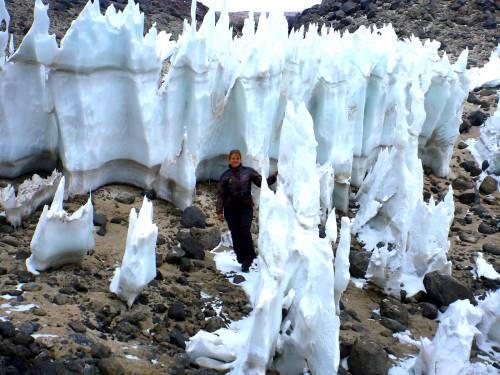 Craig Docherty

Z Riders - 26 Years on the Road
"Rather than one or two massive rides in your lifetime, why not do an adventure ride every year for 26 years. Z riders, is riding the letter of the alphabet each year of your life. The rules are simple, pick a place name, country or event to ride to that starts with that letter, organize a trip and off you go. I have a wife and 3 kids, and getting away for a long period of time is limited. I do however; have the freedom to pursue my dreams through a series of short adventure rides. This concept came about when we were organizing a 3-week trip across America, with a few of my mates from America. After the event we talked about what was next, then we started going through the Alphabet. Z-riders were born. The beauty of Z riders is when you come off one trip you are already talking about the next trip."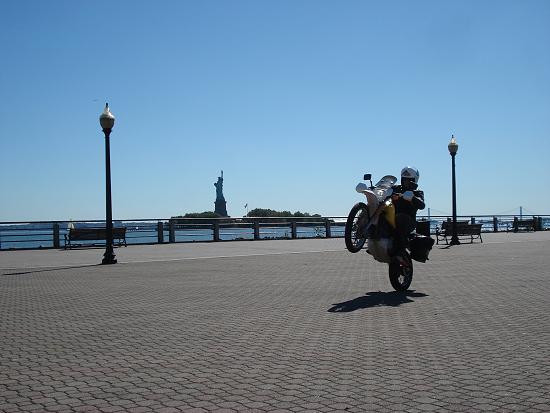 To date, Craig has done the 3-week trip across the US in 2010, (A ride), Trip to Bamaga (Cape York from Mt Beauty) on a V Strom DL 100 (B Ride); and the Cambodia short trip with a bunch of novice riders (C Ride). This year D ride will be in the Australian Desert or along the Great Divide. The plan is to ride around the world in short burst over 26 years.
| | |
| --- | --- |
| | How it all began. The story of Grant and Susan's 11-year trip around the world, without a plan or a clue! |
Way back in 1987, before the Internet, two young and naive Canadians set out from Vancouver to ride around the world on a motorcycle. The plan (and budget) was for 3 years, but it didn't quite work out that way!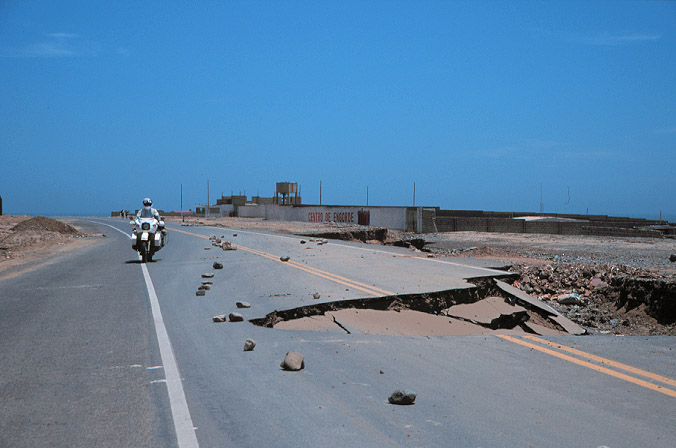 Anthony and Janet Morrison

South America
From Rio de Janeiro to La Paz, nearly coast to coast – an organised tour with Compass Expeditions. Trials and tribulations of getting to South America during the 2011 Puyehue-Cordón Caulle eruption in Chile.
| | |
| --- | --- |
| | Chasing Serendipity, 26,000 through the Americas at 67 |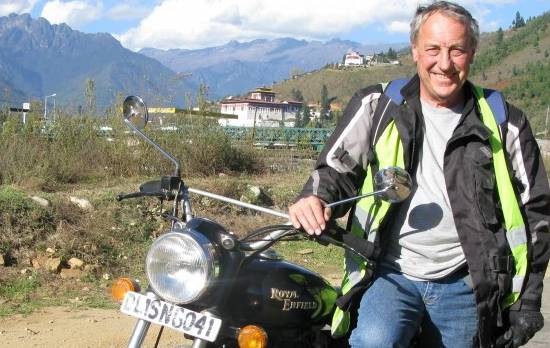 | | |
| --- | --- |
| | 83,000 kms, 32 countries, six continents (well, the bike didn't get to Antarctica but we did)! |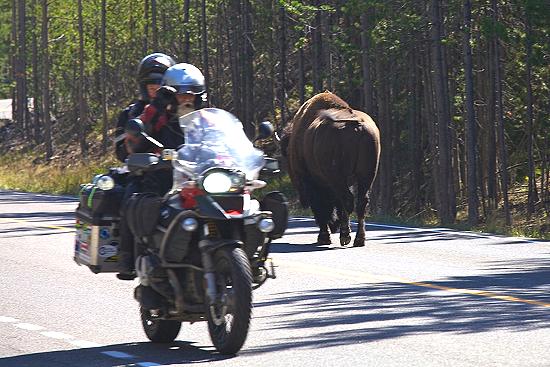 | | |
| --- | --- |
| | Size does not matter. I CHOOSE to travel the world by scooter. I love seeing the disbelief on riders faces when you get to the top of Stelvio Pass on "that thing". |
"Mixture of my past rides on east coast Australia and Western Europe by scooter. It's now time to upgrade and head off Around the Block. I've joined forces with the Gobi Gals (UK to Mongolia on scooters) and we're off round Oz on real bikes - 110cc Postie Bikes!"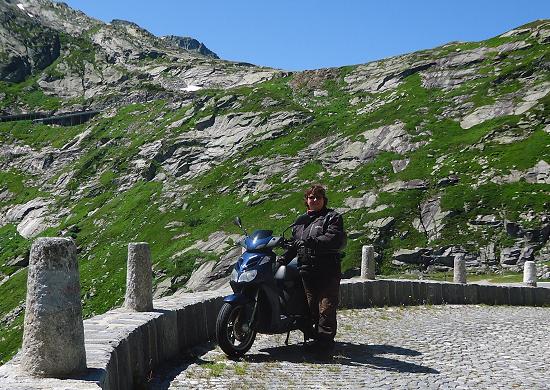 Education
| | |
| --- | --- |
| | Fix that flat! How to change a tyre anytime, anywhere! |
Grant's tyre changing seminars are always well attended and appreciated. This seminar covers: how to prevent flats in the first place, and fix them when you get one; the best tools and how to use them for tube and tubeless tires; hands-on practical for beginners to experts, optional tyre changing contest.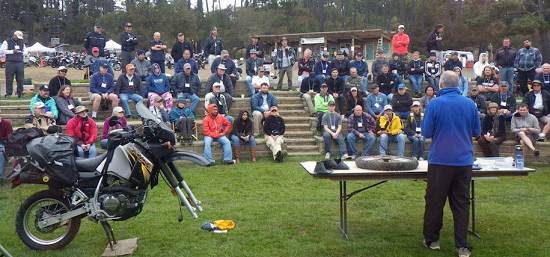 | | |
| --- | --- |
| | 4 Easy Steps to Overland Travel! You can do it - we can help! Finding your way around Horizons Unlimited, other resources. Lots of great pics and video clips. |
"Grant and Susan Johnson are icons in the round-the-world (RTW) motorcycling community. The Johnsons host - or more appropriately write, edit, produce, manage and coordinate Horizons Unlimited - a global network of motorcycle travelers... and a bona fide adventure motorcycling phenomenon." Dan Hilton, Rider Magazine
This seminar will cover - how to navigate the site since the redesign - mega-menus, search, the HUBB. Includes 'How to' content from the Achievable Dream series and great pics from HU Photo Contest winners!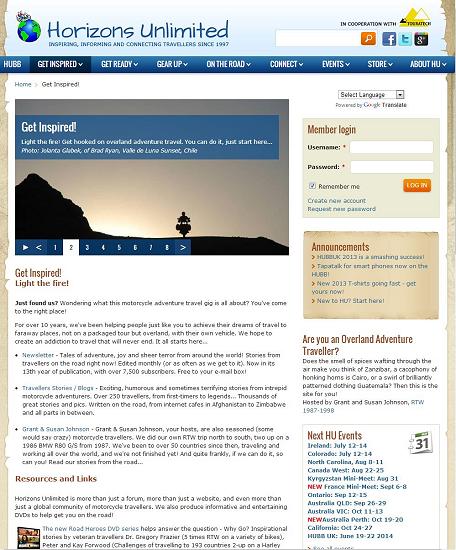 | | |
| --- | --- |
| | Bike mods and ergonomics! |
Grant will host a bike 'Show and Tell' - bring your bike and show us your favorite travel mods. Critique and discussion.
When you picked up your new bike, did they take the time to make it fit you? You'll learn the amazing difference a properly setup bike makes to your riding fun.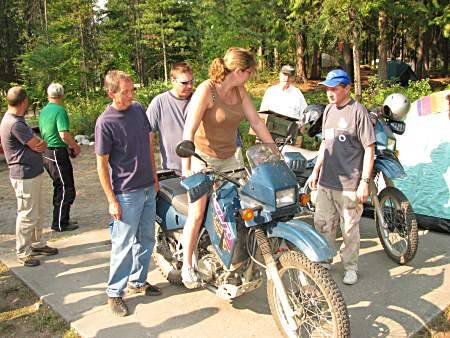 Panel discussions at most HU events include...


Border crossings - How to get through borders with minimal stress and cost!
Packing light - Tips and techniques from experienced travellers to reduce weight and bulk.
Regional discussions - e.g. travelling in South America or Asia.
For Women Only - A must for the ladies, so be sure to plan on being there! A chance to talk to experienced travelling women without the men around!
Experienced Travellers Panel - ask the experts anything you want!
Walk arounds / Show and tell!
Tents and Bedding discussion (in the camping area) - What works, cheap vs dear and which ones keep you dry, warm and comfy!
Bike mods - Show off your best bike mods - homemade saddle bags, toolbox mounts, GPS mounts, seats, side stands, tank panniers, cup holders, etc.
Horizons Unlimited Victoria 2014 Ride-outs
Sunday breakfast/ride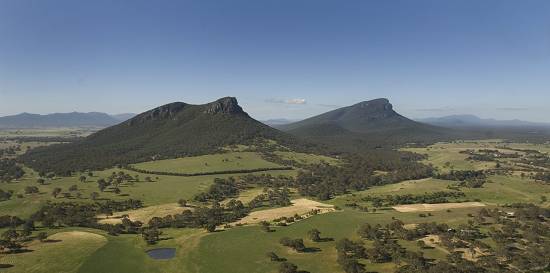 Must be pre-booked for catering purposes, cost $10 including breakfast.
This ride is designed for our overseas travellers who would like to see a working sheep farm and some of the local fauna and fauna in the Grampians. Total distance about 100km.
Suitable for all motorcycles, part of the ride (about 20km) will be on gravel with some packed sand, those on road motorcycles will just have to take it slowly.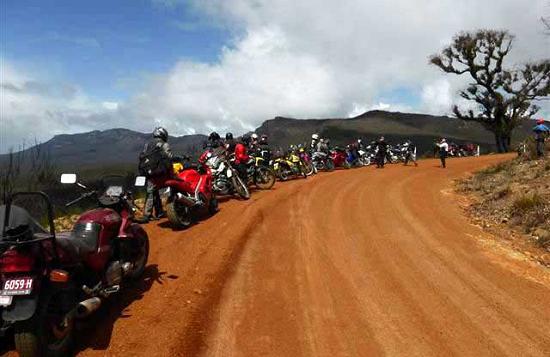 The Sunday ride will start at the camp at 7.30am, leaving camp we will ride about 3km to Don and Cheryl's Shearing Shed. At the shed we will have a cooked breakfast with tea etc, Don will show you around his shed and explain why all the sheep runs are curved and the floor of the shed is sloped in places, he will also shear a sheep.

After breakfast we will ride across the farm and look at wheat crops and more sheep. We will then take some back roads and ride up through Victoria Valley into the Grampians for morning tea. Some parts of the ride will be through areas that were burnt out in February this year, we will look at how the Aussie bush recovers from bush fires. The ride at this time of the year (October) normally will be very spectacular with many wildflowers out, and not too many wallabies/kangaroos hopefully.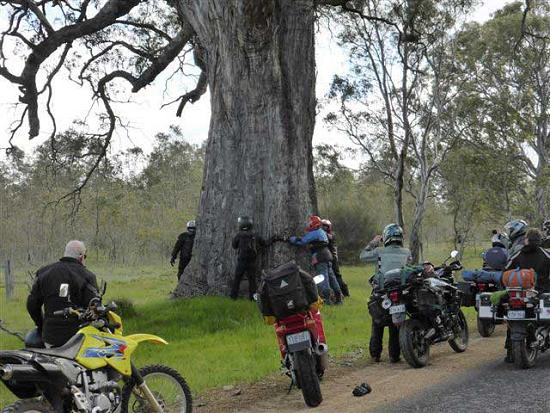 NOTE: We will also provide information so that people can do their own rides before and after the event.
Facilities for a Fantastic Weekend!
The event is taking place at the Cavendish Recreation Reserve in Cavendish, Victoria.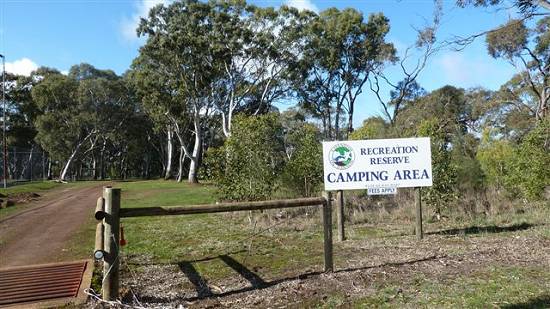 Camping
The camping area is a very large public camping ground with a limited number of powered sites. As you enter the camping area it is fairly level with the powered sites nearby. You can camp here or you can go over the cattle/sheep crossing and down the hill to a very picturesque area on the Wannon River and camp near the river (you may need mosquito nets).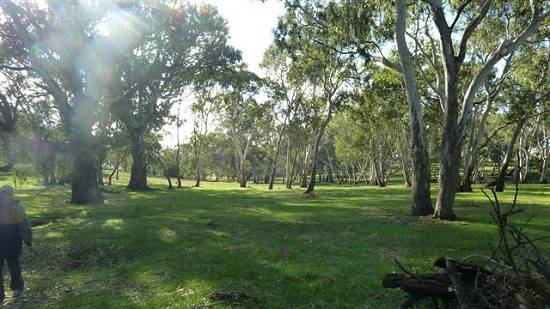 The showers/toilets are at the top near the Cavendish Football Club rooms which we will be using for the presentations, etc. Note - the mens shower/change room does not have individual cubicles.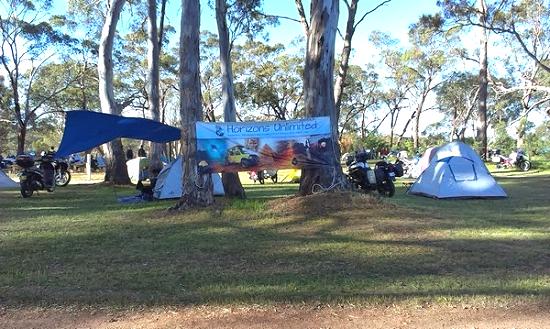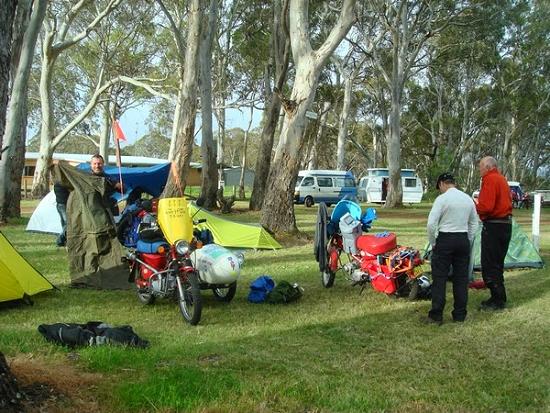 There is also a camp kitchen consisting of a covered area with a bbq and dish washing facilities.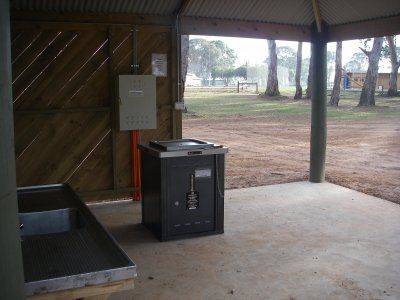 Camping fees ARE NOT included in your registration fee. Please pay the caretaker on arrival (currently $6 per person per night).
Per the Cavendish town website, the campground at Cavendish Recreation Reserve:
On the bank of the Wannon River
Powered Sites
Camp Kitchen
Hot Showers
Tennis Court
Children's Playground
Fishing
Pets Welcome
Groups Welcome
All money raised at the camp ground goes back into community facilities.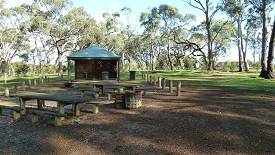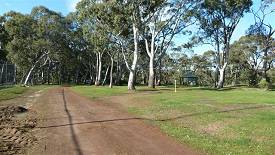 Food
Local service clubs and associations will cater at the Football Club rooms from Friday morning to Sunday midday; they will provide breakfast, lunch and tea and other light refreshments.
Friday night is self catering.
Saturday night will be a Social meal (at the Bunyip Hotel, short walk from the camping area). We are planning on booking the hotel out for the meal, so please indicate when booking whether you want to have a meal (it is a good quality pub meal and very good value).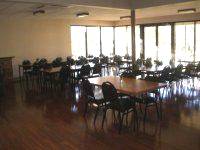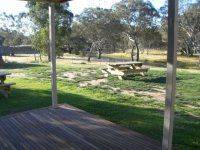 On Sunday morning a local farmer has volunteered to run a ride/tour through his property and this will cater for all bikes. A hearty breakfast will be included and the total cost $10.00.
PRE-REGISTRATION PRICING FOR FULL PASSES

Includes admission to all slide shows Friday and Saturday,
Tech Clinics, demonstrations and ride-outs. Camping and meals are NOT included.

Pre-Register & Pay between:

Event Price

(all presentations and workshops)

December 1st & March 31st

$35 (saves $35)

April 1st & October 17

$45 (saves $25)

AT THE EVENT PRICING (APPLIES AFTER OCTOBER 17)

NOTE: Numbers are strictly limited! Online registration will close at 100 and DO NOT EXPECT TO JUST SHOW UP!

Full Pass (IF space is available!)

Friday ONLY

Saturday ONLY

$70

$35

$40
CAMPING

Camping fees ARE NOT included in your registration fee. Please pay the caretaker on arrival (currently $6 per person per night).
SELECT YOUR PRE-REGISTRATION OPTION
---