HU Travellers Meeting New South Wales 2014
Horizons Unlimited 1st New South Wales Travellers Meeting -
Riverwood Downs, near Barrington Tops National Park, NSW
Friday Oct 31 - Sunday Nov 2, 2014
It's All About Overland Adventure
Whether you're a seasoned veteran with wisdom to share or a complete novice hungry for ideas and guidance, it doesn't matter if you ride a motorcycle, a bicycle, or drive an expedition vehicle...
Horizons Unlimited meetings are for everyone who dreams of adventure along the road less travelled.
Horizons Unlimited New South Wales Event Schedule
The event is taking place from Friday 31st October to Sunday 2nd November 2014 at Riverwood Downs Resort, in the foothills of Barrington Tops World Heritage Wilderness Area, NSW.
We are organising an exciting range of inspirational speakers and educational workshops.
Arrive early on the Friday (after 12 pm) and make it a great weekend! There will be presentations and workshops starting Friday afternoon, all day Saturday and Sunday morning.
As well as hearing inspiring stories of overlanding adventures from around the world, you'll get the low-down on preparing for your journey, navigation, first-aid, photography, filming and a host of other essential topics. Whatever your past experience or future plans may be, there's something for everyone.
More detailed schedule will be posted here 1 week before the event, and will be posted at the event, but is subject to change.
Presenters at HU New South Wales
2014

so far...
Educational Sessions
...because Horizons Unlimited meetings are about information, not just inspiration!
To give you an idea of the types of presentations / demos you can expect at an HU Travellers Meeting, here is a very brief sampler from 2013...
| | |
| --- | --- |
| | Life on a Bike - 6 years on the road! |
2UP traveling on a 32 year old bike through all South American countries and north through Central America to USA & Canada.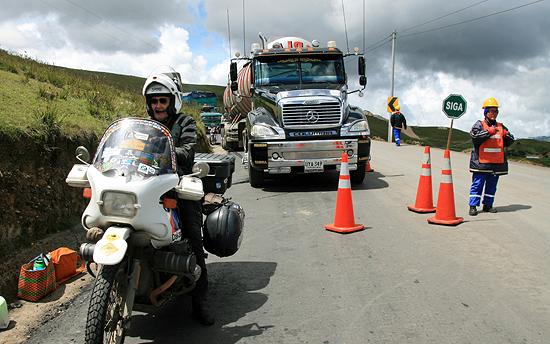 "In 1997 we left on a 1981 BMW R80 G/S for an 18 month trip around the world and were away 4 years 2 months & 17 days through 57 countries & 200,000 kms. We sold everything and set off again in 2007 for our 2nd RTW. So far we have spent 3 years in South & Central America & this is our 3rd summer in North America. Next year we will be heading to South Korea, Japan, Russia, Mongolia and Europe. Now our life is on the bike."
| | |
| --- | --- |
| | Adventure Touring in Scandinavia |
Europe's best adventure touring happens in the north: Sweden, Norway, Finland!
The Scandinavian countries have a long heritage of outdoor live, both winter and summmer. Besides being (in contrast to central Europe) sparsely populated there is an ages old right still in force today, which give you the right to camp basically whereever you like. Just throw your tent on your bike, ride for some hours and find a nice spot in the forest at a quiet lake to enjoy a good meal at the campfire.
Kai-Uwe Och is 44 years old, has always been interesting in outdoor live, but mostly travelling by bicyle for many years. Took motorcycle license in 2008 and continues to travel same style as before, just longer distances!
| | |
| --- | --- |
| | Through Dust and Darkness - KLR through Europe, the Middle East, and North Africa. |
Jeremy Kroeker has traveled to over 30 countries with his motorcycle and done at least one outrageously stupid thing in every one. One October, he rode from Canada to Panama in an attempt to flee the pain of a broken relationship. Motorcycle Therapy - A Canadian Adventure in Central America tells his story of personal discovery, friendship and reconciliation that occurs along the way.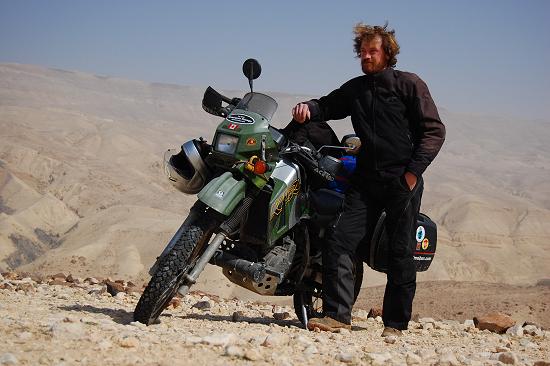 More recently, Jeremy rode from Germany through the Middle East into Iran, and finally through North Africa before returning to Europe. His second book, Through Dust and Darkness, is coming Fall 2013.
| | |
| --- | --- |
| | The Alps beyond Alpine roads. There is more to the European Alps than the pass roads. |
The Alps, running from Slovenia to France, are widely thought to be the best motorcycle roads in the world. Every year many thousands of riders make the pilgrimage to test themselves in the high passes. The Alps, however, also embody a complex mix of history and cultures which can enrich a motorcycle adventure.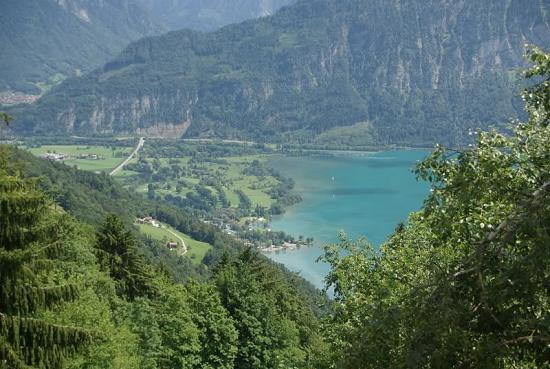 This presentation takes a look at these wonderful motorcycle roads through a selection of historical events and cultural features.
Mike and Jo Hannan have spent three seasons riding the high roads and their second travel book "High Road Rider - mountains, motorcycles and myths" will be published by New Holland early in 2014.
Azure O'Neill (USA) and Noel Bremmers (Netherlands)

Two Up or Two Bikes - The pros and cons of riding two up and riding with two bikes
"When Azure and I met in Australia, I adjusted the Honda Africa Twin to fit two on one bike. While we fell in love, Azure fell in love with riding, as well. Upon arriving in the USA, she took riding lessons and got her license. On our way up to Canada we miraculously ran into her Honda Transalp. It was love at first sight. Now we travel with two bikes. Double the fun but also double the maintenance. We hope our experiences can help other riders make the decisions that are right for them."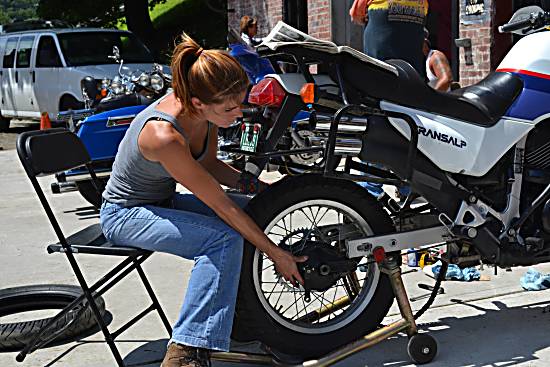 Azure O'Neil left the lobbying world of Washington, DC to pursue her dream to travel the world. Along the way, she met a Dutchman doing the same thing, but on an Africa Twin and was inspired to get her own bike. Now, she and the Dutchman are riding around North America with their sights set on South America and beyond... destination unknown!
George Parker, USA

Your Bike, Your Dreams, My Travels...
Alaska / Points Between: Slides, Stories, How To Discussion for Novice Travelers
George has been long distance riding since 1970; his longest trip: VA. to Artic Circle via west and northwest, 13,082 miles.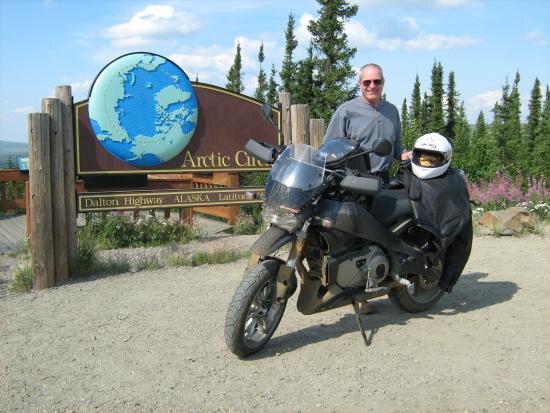 "I will use slides and stories of some of my trips over the last 40 years to discuss prep and travel in North America and how the novice traveler can accomplish their dream trip. Many riders are hesitant to take a long trip because they lack confidence and/or feel they don't have the gear or bike for distance travel. Emphasis will be on the trip, how to use existing bike and gear, and how to gain confidence to ride anywhere. Discussion will center on how to plan, execute, and accomplish the trip from the novice distance traveler's perspective. Points of discussion will also include: expenses, route planning, camping vs. lodging, repairs, journals, and importantly for the novice, 'distance is relative'."
Panel discussions at most HU events include...


Border crossings - How to get through borders with minimal stress and cost!
Packing light - Tips and techniques from experienced travellers to reduce weight and bulk.
Regional discussions - e.g. travelling in South America or Asia.
For Women Only - A must for the ladies, so be sure to plan on being there! A chance to talk to experienced travelling women without the men around!
Experienced Travellers Panel - ask the experts anything you want!
Walk arounds / Show and tell!
Tents and Bedding discussion (in the camping area) - What works, cheap vs dear and which ones keep you dry, warm and comfy!
Bike mods - Show off your best bike mods - homemade saddle bags, toolbox mounts, GPS mounts, seats, side stands, tank panniers, cup holders, etc.
Facilities for a Fantastic Weekend!
The event is taking place at Riverwood Downs, in the foothills of Barrington Tops World Heritage Wilderness Area, NSW.
"Riverwood Downs is set on the banks of a beautiful mountain river surrounded by 15 acres of manicured parkland and gardens and nestled in a 750 acre cattle and horse property.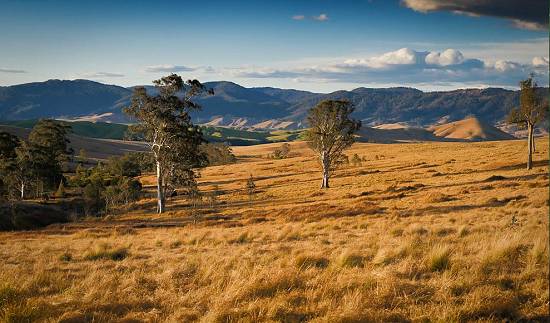 The Resort has a licensed a la carte Restaurant, Wilderness Cafe for casual dining, Horseriding, Swimming Pool, Canoeing, Bushwalking, half court Tennis and Games Room, with 5km of River frontage and shady walking trails, for your enjoyment.
Tall mountains, cool mountain pools, crackling log fires, fresh air and bright stars, abundant wildlife, friendly staff and relaxed country hospitality complete the peaceful setting."
Presentation Facilities
We have a large hall in the main resort complex, called the Woolshed. This room has plenty of natural light, but it can be made dark enough to watch a presentation. We also have the Barrington Room, the Conference Room, the Lounge Room and plenty of outdoor areas to utilize.
There is free wireless internet available.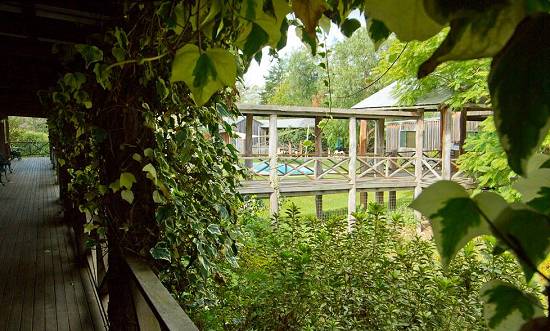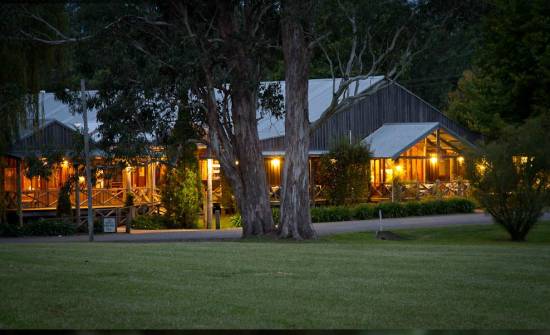 Accommodation
Camping (Pre-book when you register)
There are 106 unpowered camp sites. We have negotiated a rate of $11 per person per night if booked in advance. If you are on a bike, we do expect you to share a camp site depending on numbers.
There are 9 powered camp sites. Please contact Riverwood Downs directly to book one of these sites, as they wish to ensure you get the most suitable site for your requirements.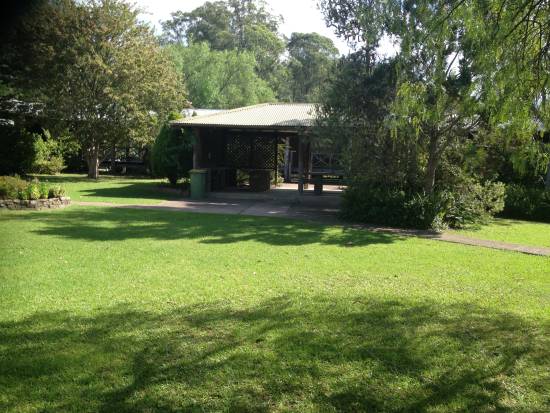 There is an on-site restaurant, bar & games room, café, kiosk and function centre as well as two barbeque areas for attendees to make use of.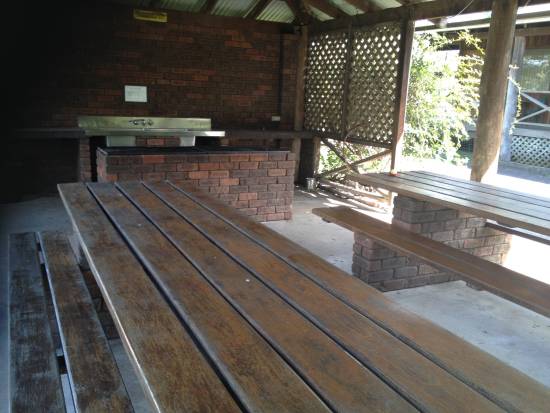 Other Accommodation
Riverwood Downs has a range of accommodation options which can be booked directly through them, but please don't delay your booking as we expect to fill up. Please mention Horizons Unlimited to get the best rates. Free phone: 1 800 809 772. Email: Rese...@RiverwoodDowns.com.au or contact them on Facebook.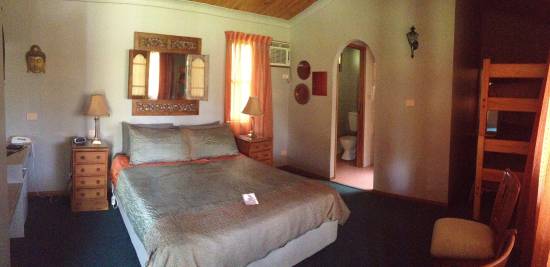 "We are happy to give your guests a 10% discount off spa cabins, park cabins and resort rooms to put prices for Horizons Unlimited in line with our best advertised prices. After applying the 10% discount, the Horizons Unlimited rate for these rooms would be:
Riverside Spa Cabin $430 for two nights, or $520 for three nights
Resort Spa Room $332 for two nights, or $422 for three nights
Queen Boutique Room $280 for two nights, or $370 for three nights
Park Cabin $246 for two nights, or $336 for three nights
Breakfast is not included in these rates."
Food
Dinners (Pre-book when you register)
We have arranged to have buffet dinners for Friday and Saturday nights. Quantities will be limited, and we must give the venue final numbers 14 days before the event, so don't wait to book! Grant is drooling just reading the descriptions! :)
Friday Barbeque Buffet Dinner $25.00
Main course - Beef sausages, scotch fillet steak, marinated chicken wings, platter of grilled seasonal vegetables, fried onion, bread rolls, creamy potato salad, coleslaw, garden salad and condiments.

Dessert - Pavlova with whipped cream and seasonal fruit, warm chocolate self-saucing pudding, Home-made lemon cheese cake and whipped cream.
Saturday Spit Roast Buffet Dinner $25.00
Main course - Leg of pork and leg of lamb slow roasted on a spit, oven roasted beef sirloin, pumpkin and ricotta vegetarian wellington, steamed seasonal vegetables, roast potatoes and pumpkin, cauliflower mornay and condiments.

Dessert - Chocolate mousse, banana pecan bread and butter pudding, platter of fresh fruit, whipped cream.

Other Meals (a la carte)
Breakfast - Served as a buffet in the Barrington Restaurant
Unlimited cereals, fruit, yoghurt, toast with spreads, fruit juices, tea, brewed coffee and milo. $12.00 pp

Add a plated hot works breakfast of bacon, eggs, chipolata, hash brown, tomato, to the continental selection. Vegetarian options available $8.00 pp

Hot Chocolates, Milkshakes & Espresso Coffees are available from $3.80
Lunch Sample Menu - Cafeteria-Style Lunch Service
Assorted wrapped sandwiches and wraps $6.60
Vegetarian Spinach and Ricotta Roll $3.00
Whole fruit pieces $1.00
Tempura battered fish fillet $3.50
Hot chips $3.50
Wedges with sweet chili & sour cream $6.50
Assorted fresh salads $8.80
Spring roll or Chiko roll $5.00
Assorted cakes, biscuits and slices $5.50
Penne Carbonara $2.80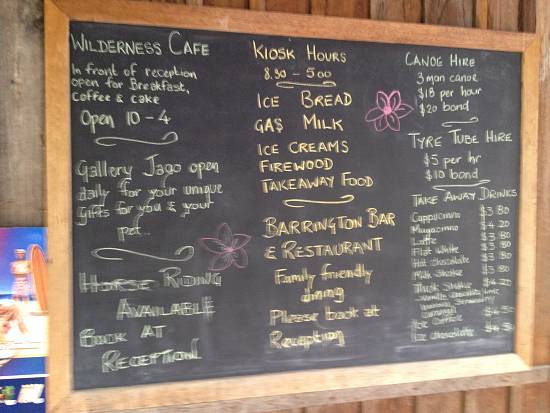 ONLINE REGISTRATION PRICING

Includes admission to all presentations and tech sessions.
Meals and Accommodation are NOT included in the registration price - see below.

Register & Pay before June 30:

$40

Register & Pay between Jul 1 and October 24:

$55

At the Event Pricing (applies after October 24):

$75
DINNERS

Pre-order only - please order when you register so you don't go hungry!


Friday Dinner - BBQ buffet style dinner. Description above.

Saturday Dinner - Spit Roast buffet style dinner. Description above.

$25

$25
ACCOMMODATION

Camping - per person per night (Book when you register)

Powered sites, Rooms and Cabins - See descriptions and pricing above. Contact Riverwood Downs to book. Free phone: 1 800 809 772. Email: Rese...@RiverwoodDowns.com.au or contact them on Facebook

$11
SELECT YOUR PRE-REGISTRATION OPTION
---